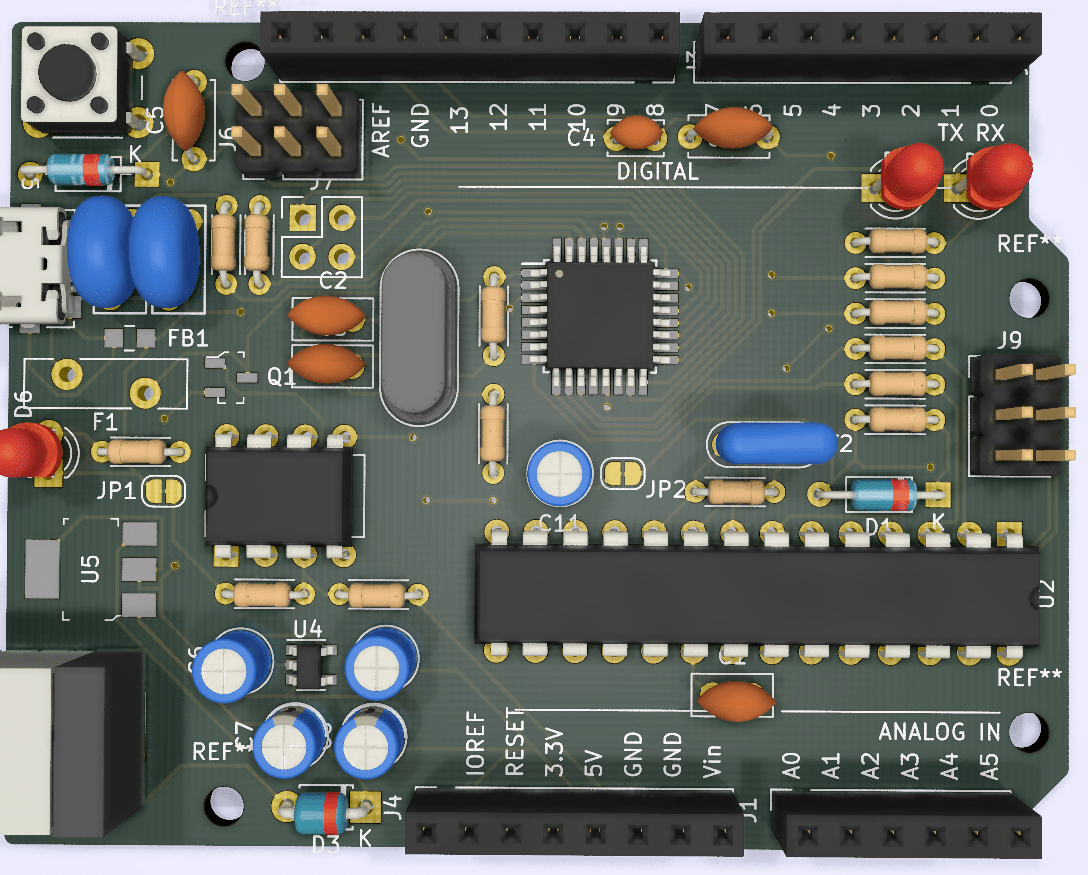 This version of the Fiddleboard is a full-sized Arduino Uno compatible. It aims to be fully Hand Solderable with through-hole components whenever possible.
Bookmark this page to receive updates on the Fiddleboard Prime
The Fiddleboard Prime is pre-Alpha, currently I am seeking some replacements for various surface mounts. I have not had any boards manufactured to date.