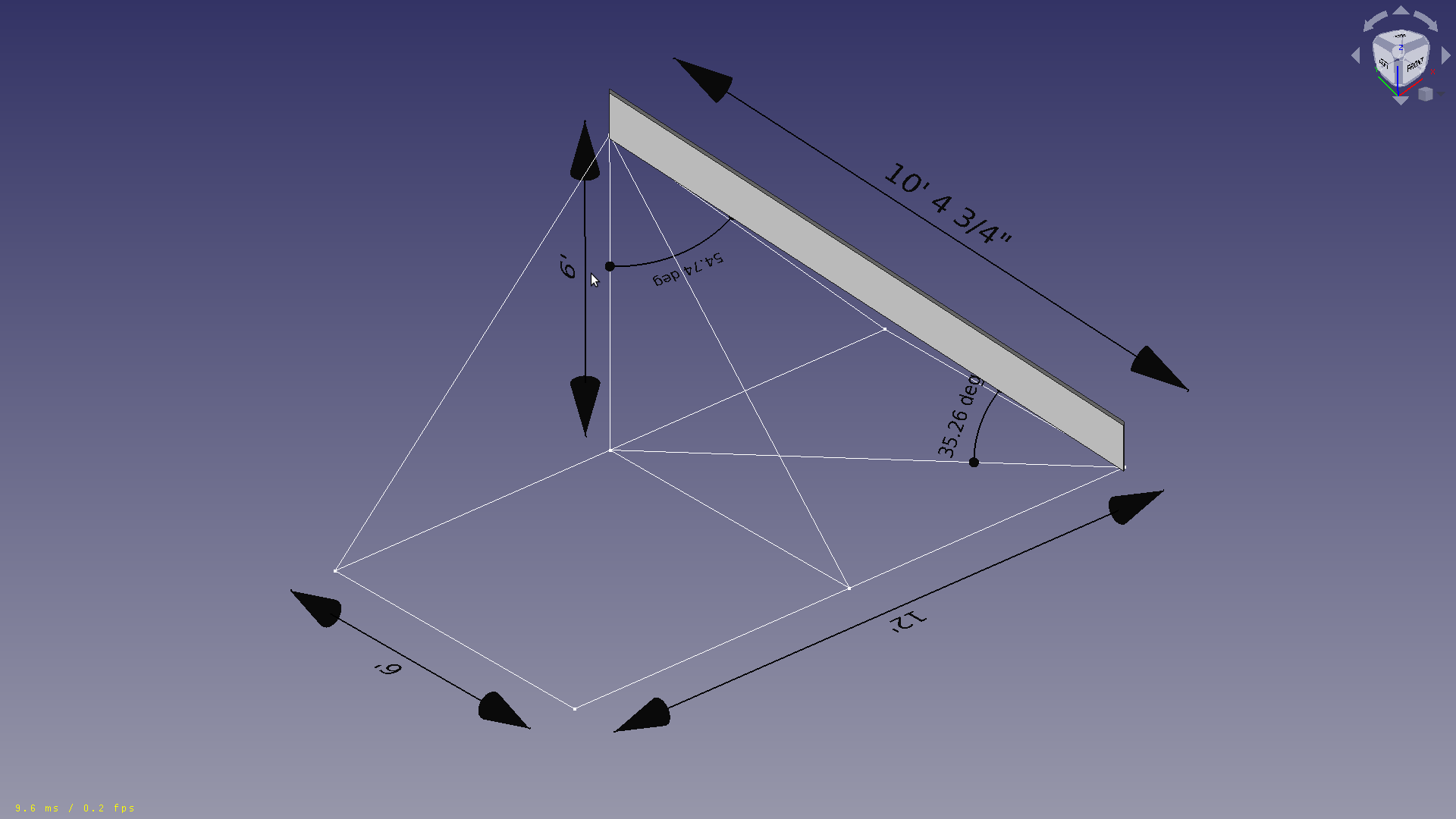 This is a very "Alpha" version of this tool". It has opportunity for simplification. But is a good starting point. It likely will be more annoying than just doing it by hand. But here it is any way.

Using:
Set the length and width of your roof base, include overhang, so it may not be equal to the ceiling, or ceiling plus plates. This can be done in the "Sketch" ( Constraints, Length, and Width )
Place a Clone.
Make a clone of the Joist to place "in situ", this joist can then be mirrored / copied if necessary.
TODO:
Name the Sketches appropriately
Name Dimensions.
Fix the "Shortening issue", the basic length from the corners is used making the Joist shorter than it needs to be.
The current Chamfer is equal. So it will be wrong if the Length and Width are not a 2:1 ratio.
Dimension lines don't move with sketch edges. ( Can set Draft line vertexes to Sketch vertexes … but that is annoying ).
Angle Dimensions Don't ReCalc or Move