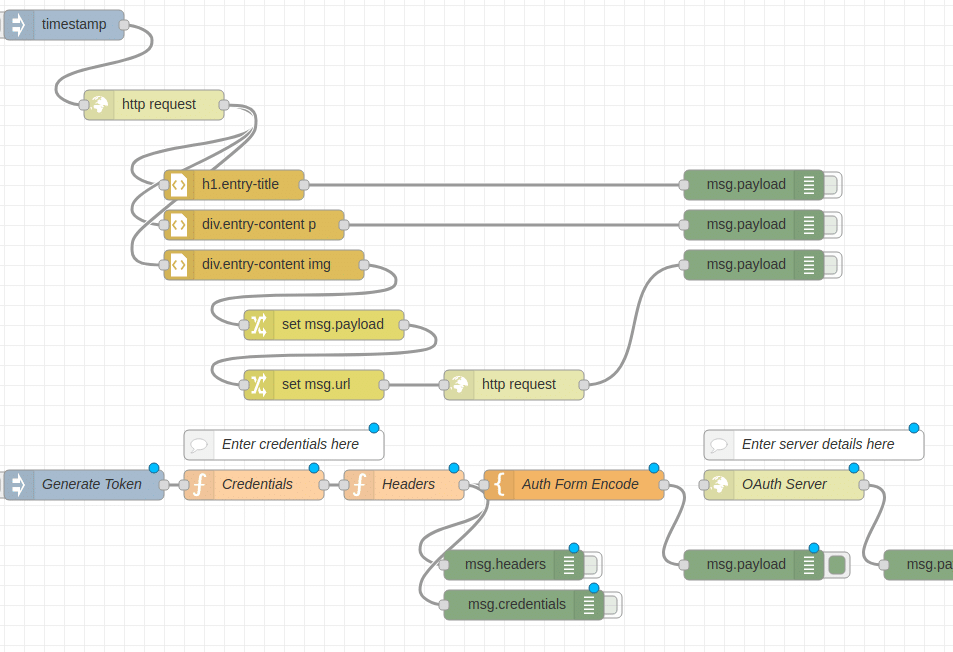 Publishing to all the available Social media sites can end up being monumental. Using IFTTT, rings hollow to followers and friends. Orchestrating content from WordPress using NodeRED Automation may be my answer. Stay Tuned.
My first efforts with Node-RED and Twitter were simple and promising. I was able to send a Tweet in a matter of moments. However, as I used the "contributed" Twitter nodes I quickly realized I would need to do much of this the hard way. At this point I will be digesting the following documentation from Twitter.
There is quite a bit in this documentation so I am learning both Node-RED and Twitter Authorization at the same time. If I can climb this mountain I expect I will learn many things.