Here you will find all the models OpenSCAD and related Videos. As with everything I do, this is a work in progress.
Models
Arduino Case
OpenSCAD Modules
Arrows and Dimensions
The Arrows and Dimensions lets the OpenSCAD Coder add dimension lines and arrows to their model.
Arrays Module
The Arrays Module allows the OpenSCAD user to easily create various types of arrays from child objects.
Exploded Assembly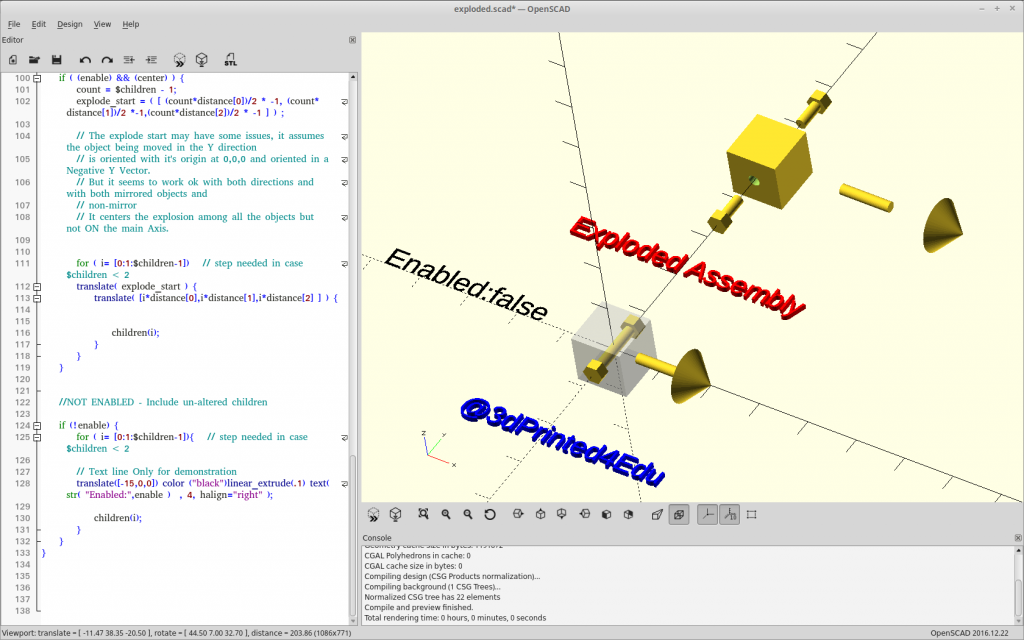 The Exploded Assembly helps the OpenSCAD coder to create animations, or just different views of their models.